Looking to start a business? Small Business Builder works like a resume builder, and leaves you with living documents essential to starting a business. Do market research, financing research and more. Not sure if you're ready? Just plug in your ideas and see if they are feasible! Library card access only.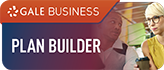 Search this database to learn how to start, finance or manage your small business. Resources include; sample business plans, how to guides, articles and websites.
Thinking of starting a business in Rockland? Need help with business grants? Need a pro business support team? Learn more about doing business in Rockland, Maine.
Please click on the link below to get started!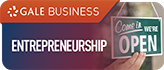 Need more one-on-one business help or a more customized help? MaineStream Finance at Penquis may be able to offer free help.