Maine Lobster Festival August 3rd- 7th, 2022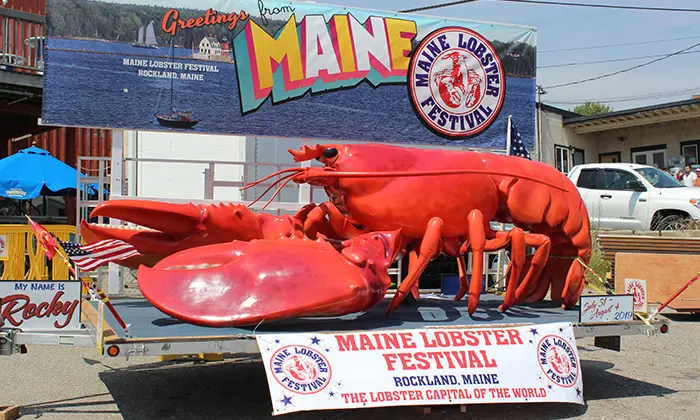 From August 3rd through August 7th, 2022, the 75th Maine Lobster Festival will be taking place at the Rockland Public Landing.  This event is fun for the entire family.  If you are planning to attend the Maine Lobster Festival or just passing through, please be aware that there will be a significant increase in vehicle and pedestrian traffic.
DETOUR & ROAD CLOSURE:
On Saturday August 6th, 2022, the Maine Lobster Festival Parade will be traveling South on North Main Street and continuing down Main Street. From 8:30am until about 30 minutes after the parade ends (Approximately 1:00pm) the parade route will be shut down to vehicle traffic. If you want to get a good spot or have to do business in this area, please plan accordingly. During the parade, officers will be posted at designated intersections downtown to direct traffic. Please be patient and drive carefully!
On Sunday August 7th, 2022, starting at 8:00am there will be the Maine Lobster Festival 10k Road Race/ 5k Walk & Run & the 1-Mile Kids' Fun Run. These events will be starting in the area of the Maine Lobster Festival entrance and going North on Main Street. This will temporarily close Main Street for a brief amount of time. For more information and the route participants will be running please visit; Road Race, Fun Run and Walk – Maine Lobster Festival